Everyone looking at pics en masse would be familiar with this feeling of annoyance. Quite a few online portfolios of photographers, art dealers, model agencies or magazines fastidiously deliver pic-by-pic slide shows without providing a much more convenient overall view.
Seems like there´s someone aspiring out there trying to re-educate us in our fast-pacedness, tempting to slow us down as we arrive kneeling down in front of one single picture just like in former times but
I´m sure those days are gone forever.
It's too easy to browse through hundreds of pics per minute. Everyone on the internet does it on a daily basis, but the slowness of one pick per click is getting on our trembling nerves.
So I took on an experiment by letting Google present the overview to my pics. Feeding the searching machine with "site of: soodlepoodle.net", it displays all enlisted pics of this website.
The price I pay for doing this is that visitors might get confused when they click on a "pics" button and are then automatically connected to google search results showing a wild mix of soodlepoodligan content.
It takes a little time to get used to this kind of presentation.
The thumbnails-to-be-found get you back to the site. Starting March 2015 I began to change around the word search as I was getting bored with always the same old resulting mix. I found an easy way to bring in some variation: there's an abundance of pictures and text, most of the pics on this blog are untagged and surrounded by text. So I took a chance
by throwing in one single word to get out a diversity of pics.
Different words put into the search lead to different mixes of pictures. Here are three "compilations" using the search words  "habe (have)", "an (at)" & "aus (off, from)" f.l.t.r.
This way of pictorial lottery turns out to be an exciting way of juxtaposing my own pics – fotos, paintings or construction drawings find new neighbours to astonishing effects. Just like Austrian photographer Alois Hechenblaikner, or Lilah Ramzi´s Part Nouveau – two artists/curators working (albeit more deliberately
) on the two-picture-phenomenon.
Since then I tried these following words to make up my gallery:
By steadily adding more and more pictures and text this way of mixing is always dynamicely reacting to the latest status. By using the same old search string words there´s always new combinations of older and newest.
Revisiting those pics from time to time, I´d like to give some 
  to the most entertaining quests.
This  brought the idea of combining foto (right) and exclusively mouse click induced imagery (left) as splash screen: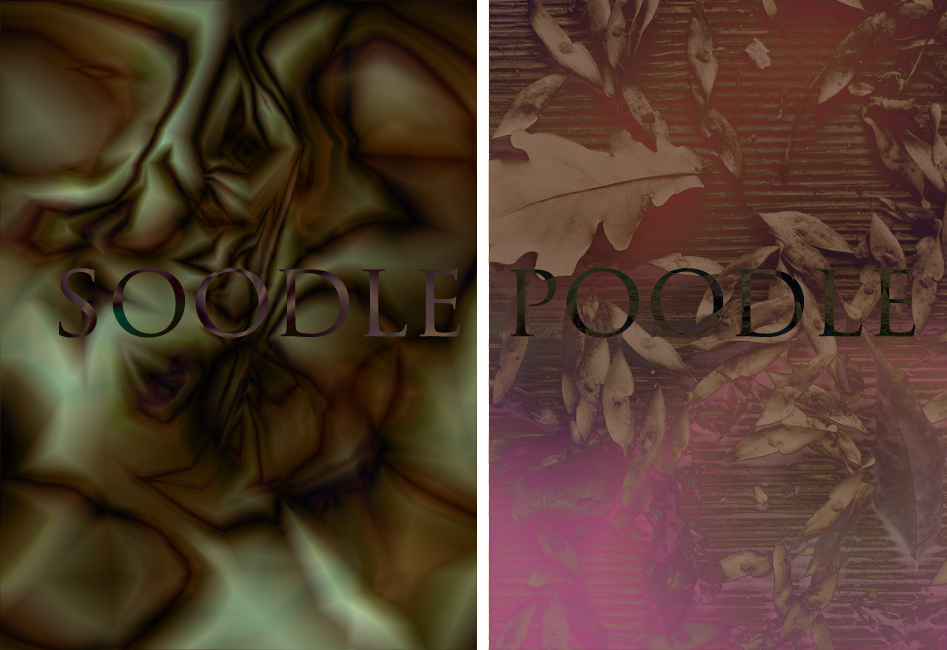 Related hobbyhorse: the presentation of my pastells which all have the bit "ebk-scanp" in their file name. Online since June 2015. Next season: file under "ntr-scanp", the most recent third file under "ysp-scanp". Hey – do you feel the difference??
Some more mixes for Pleasure Of Beholding:
Read the German version of this article.
__________________________________________________________________
Listening to while translating/writing:
Paul McCartney: "McCartney II", Parlophone 1979
Matthew Herbert: "Scale" K7, 2006
Etienne de Crécy: "Tempovision", Disques Solid, 2000
Clinton: "Disco and the Halfway to Discontent", VIrgin, 1999
The Cardigans: "Life", Polydor, 1995