For the last fifteen years I created pictures with camera-plus-software but I never forgot the pleasures and freedom I had as a child with watercolour, paper and brush (in German: Pinsel, hence the new name PinXoGraphy). Now, after steadily taking pictures and a simultaneous "paint-break" of nearly thirty years I slowly reached conclusion that photography has become a little bleak for me. The reason for that not only lies in overexposure
but in the ubiquitous overkill of pics and information reaching our poor brains these days and the depending devaluation of photographic, yes indeed nearly all creative endeavours which can (and doubtlessly will) be digital(ised) in days to come.
Having acquired all these self-taught skills during time now I feel this is the right point to try something new. And it only seems to be a retreat to overcome tradition: painting again. For working with mathematics on pictures opend up new dimensions of regarding the world and the possibilities of treating and changing a picture nearly at will. Working with computers there´s a not really hidden hint to feeling encouraged to integrate fantasy, dreams or maybe even nightmares in pictures that wouldn´t be possible without.
But instead of staying digital I now  feel the challenge and joy of  laying hands on craftsmanship again and using this inspiration to use and simultaneously(!) leap out of the digital world. The funny thing of this case is that pictures can be pre-imagined digitally before bringing them to real life with brush and canvas. Even with some plus: the blueprint created by computer makes a gorgeous start for inspiring painting work without clinging too close to that vorbild. That´s the big adventure I´m diving into now!
Crucial part of the scope of delivery 
is my decade-lasting experience in regarding and taking pictures. This experience also helps chosing and deciding how to treat pictures. The German Wiki-Page about "painting" puts it this way:
«Painting is the pinning-down the thoughts of a painter.»
And why not prefab those thoughts digitally, n´est-ce pas?
. As an example for the new Soodlepoodle I prepared a cocktail from some internet pics of dried grass, plaited chair back and a picture of a strange but seemingly digestible mushroom called "Lawyer's wig" turning to "ink".
Obviously all these ingredients can´t be detected in this picture below because of my digital treatments which make for complete new results and aspiring suggestions to painting. That´s something that only can be accomplished with computer´s help. 'Here´s a slightly recoloured version of the above en detail that in my regard is more likely to be a masterly elaborate painting than despicable pixel mashup:
Those organic textures would make new elements to creations: backgrounds and patterns of surfaces, veiles, patina-ersatz… Behold how close this can get to classical painting!
Even more joy comes out of  taking this as impetus to grab the paintbrush and start doing it on canvas! Here´s a glimpse of the almost completed version of my first picture sans couleur (for funny reasons I start with only black and white acrylic):
After bringing home the first developed negatives I even did it vice versa: blending fotos of painted structures make for a new pic. Here there are two layers inducing some colours :
Part 2, December 29th
Christmas merely over I got the idea to true 
PinXography: why not re-photographing my first three self-painted pictures and somehow layering them digitally to get a new version-to-paint  instead of the original foto they hailed from? Maybe this will become the new, true, original digital blueprint for the big version I´m planning. I came to this because of the three little paintings initially only being meant as tests made for appealing results. Here come the first "remixed" of the first three paintings. Five thumbnails to look and feel:
Second left´s the one most similar to the original foto. This is a digitally done blend of all three. I like the little wrinkles of the then-drying colour:
Multiple crossing the line between digital and analogue world with the "material" makes for a new exciting mode to get into totally surprising and unpredictable sorts of terrains of picture-creation. Gorgeous!
More fascinating: while doing pictures as paintings on canvas they curiously are free of this touch of the arbitrariness often sticking to CGI. This surely has to be investigated and something to do with the role paintings always had.
Collecting all kind of  digital stuff to get fascinating elements for a painting opens up vast possibilities to try, arrange and combine the parts before starting with the paintbrush. Like a DJ´s work samples, outstanding parts of the most disparate worlds can be fused into a new sensation..
Here some internet-found botanical drawings of the 19th century cut and re-arranged found their place "above" a self-scribbled drawing of a childs picture I saw last week, then did by heart and recoloured it digitally after scanning:
Fascinating me the most is the new of this method and the appeal of the final results. Its also a crazy lab for creativity: what kinds of elements, ideas and procedures can be drawn in, be tested and developed into a recipe to obtain the yet unseen.
Starting painting is also a great litmus test for your type of person: for example how to free yourself from luring compulsory perfectionism, which is even more difficult entering a new field of activity you are not trained or supervised at any grade. How to react to the shining examples of the great masters while learning the hard way that there are some crude and maybe excruciating houseworks to do
. Even more: how to find the point to let go, step back and say: "completed now" is an exciting field where you can learn a lot about yourself. Some philosophical streaks take influence: being able to letting the world be, or acquiring the strange ability to decide at which stage the picture accumulated the peak of inspirational power – to the viewer(!)The famous question Should I better stop and take a new white piece of canvas, paper…
______________________________________________________________
Listening to while writing:
Plug: "Drum and Bass For Papa"
Zaz: "Paris", Play On/WARNER FRANCE, 2014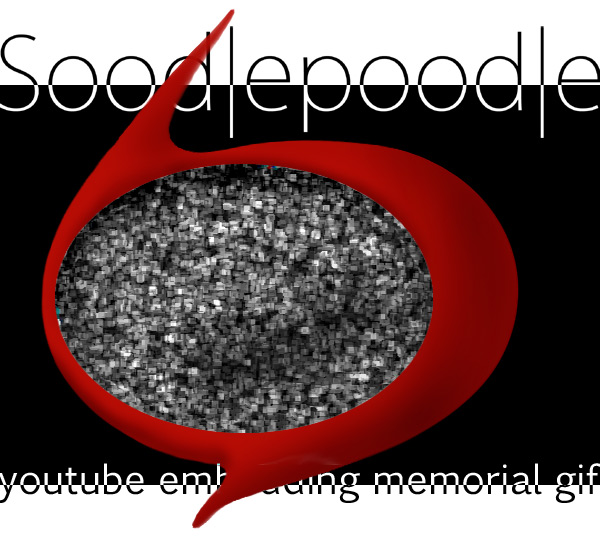 Bo Saris: "Gold", DECCA, 2014
kingssingers.com/postcards/
Great find for I do postcards, too: